Macaron Baking Class Singapore
"All you need is love.
But Macarons are nice too"
 "Hold one tiny creation in the palm of your hand and admire its elegance, shape and colour.

Anticipate the taste sensation as you would a first kiss.

Bring it up to your mouth, to your lips.

Hesistate, but only briefly. Know that ecstasy is not far behind.

Bite down into the crispy exterior and find yourself pulled into a tender chewy center.

A fireworks of flavor erupts as you are delicately swept off your feet."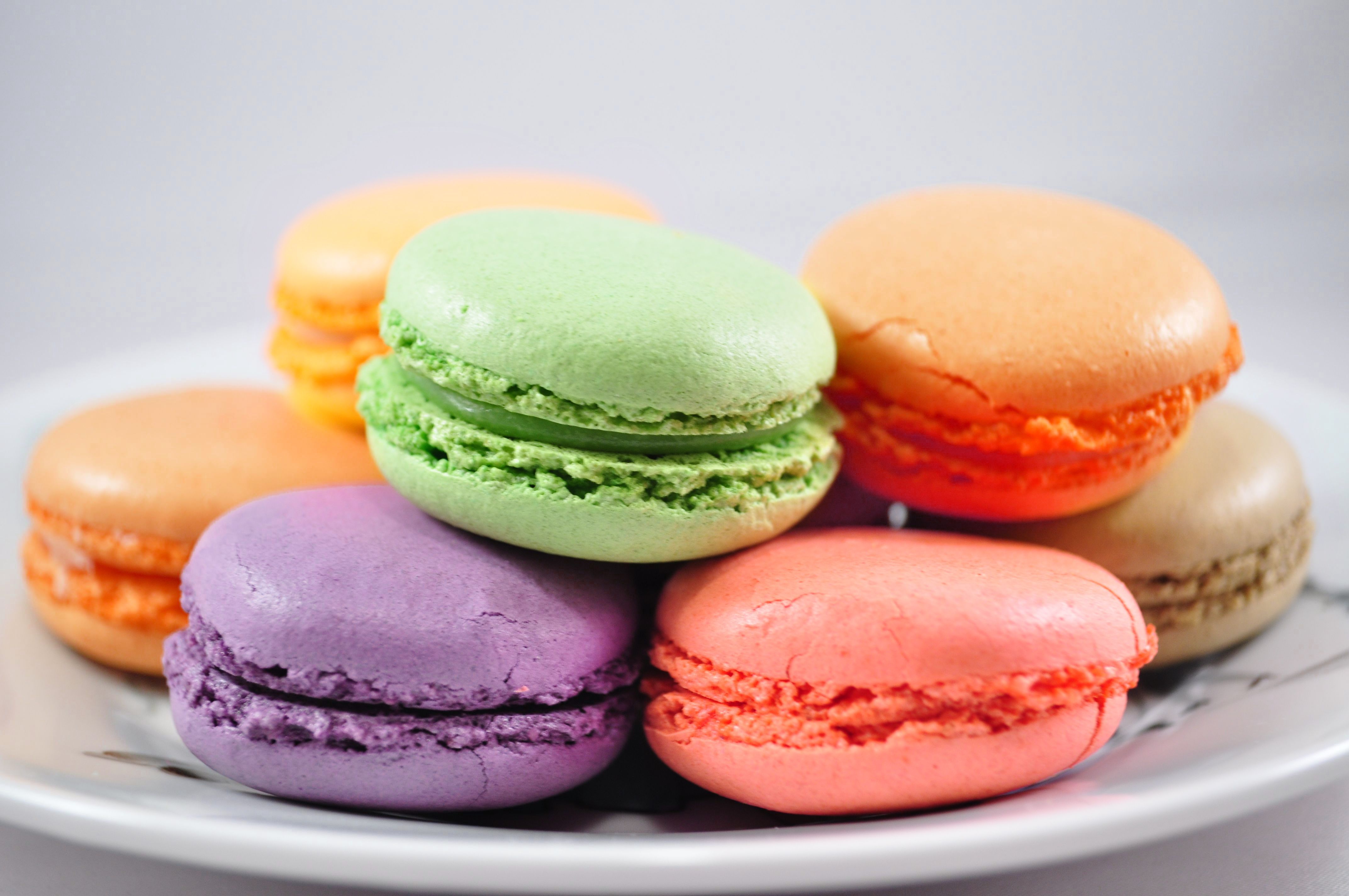 Macarons are undoubtedly one of the most famous cookies in the world! With such colourful shells and tasty fillings, they often crown our coffee breaks and tea times. Delicate, tender and sweet, they are scented with the flavours of whatever we choose and desire. This allows for a variety of imaginative pairing of flavors, colours as well as texture.
Macarons are not just pretty, they can also serve very practical functions. Macaron towers have increasingly found their place on the tables of many wedding banquet. Gift-wrapped boxes filled with macarons are also increasingly trendy as a modern form of present-exchange with today's generation. For the most part though, we all would be contented with an afternoon spent with our tea and macarons.
Macarons – Failed Ventures
The Chef Tales team knows perfectly well how frustrating macaron-making is, especially when one embarks on this journey alone. This is made even more difficult in a country like Singapore. Macarons hate humidity and rainy weather. These conditions make macarons that much harder to mould, as they would have to battle the moisture takes a much longer time to dry.
If these failed macaron shells perfectly encapsulates what you often see when attempting to bake macarons, you are not alone! We know how this feels, because the whole Chef Tales team has gone through these pains before we started perfecting our crafts.
We too, needed professional help and guidance along the way before we could master the art of macaron-making. As such, the team at Chef Tales aim to give you a helping hand in your journey, and provide you with comprehensive lessons into the tips, techniques, and secrets that are needed to produce a perfect batch of macarons.
If you're here to learn the secrets to creating well-done macarons, then you are at the right place!
Lessons For Any Occasion!
Demonstration Class
Benefits
Thorough breakdown of each dish on the menu
Greater student-teacher interaction
Sharing of personal cooking stories
Printed lesson notes provided (step-by-step pictures)
Cost-friendly
Suitable for beginners
Hands-on Class
Benefits:
Real world application
Practical situations; Cooking no longer theoretical
Show you what you really know or don't know
Food tasting of coursemates' and instructor's dishes
Smaller class size
Suitable for intermediate and advanced homecooks
Team-Bonding Class
Benefits
Fun and high-energy activities to enjoy as a group
Work together to prepare multi-course gourmet meal
Large venue fully equipped to handle large groups
Unearth hidden passions and talents
Accessible to all cooks with varying skill-
Click below to schedule for a lesson now!
Contact us for more information!
Subscribe to our FREE Mailing List
Chef Tales will update you periodically via email with exciting culinary news, upcoming events, classes and workshops. Don't miss out!
Here's what our clients have to say about us:
The atmosphere built around this baking class is really fun and relaxing. I signed up for the hands-on lesson and I had such a great time just learning from the instructor and from each other. This group at Chef Tales is definitely one of a kind!
Baking with the instructor was an amazing experience. She not only showed us baking techniques that help simplify what would have been a complicated process, but also explained to us why we were doing what we were doing. Her enthusiasm for the science behind the baking was so refreshing to see!
I've relied on YouTube videos to learn but I've always gotten stuck at some point. Taking up this hands-on baking class was a really refreshing and important experience, for the chef instructor was able to pick up my mistakes immediately. I wasn't even aware that I was making such mistakes in the first place! Thanks to her, I am now able to correct my practical errors!